AMT Pump Company is A Subsidiary of The Gorman-Rupp Company located in Mansfield, Ohio. AMT offers over 1000+ different standard model numbers, of which 400+ are readily available and offered as QSP, Quick Ship Products. Virtually every product is engineered and designed by the company. Each of the components is machined, assembled, and tested at the Royersford, Pennsylvania facility. AMT's unique designs and patented products have made the company the industry leader for its high-quality pumps.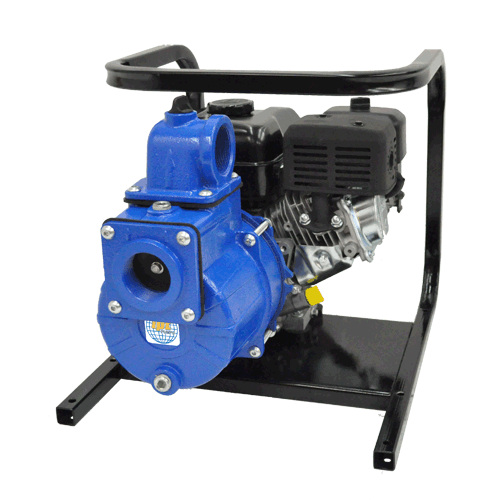 Diaphragm pumps, also called double diaphragm pumps, are used in many different industries. They are efficient and highly versatile, appropriate for fluids from food-grade clean water to acids to slurries and many of the most vicious substances. They are also relatively inexpensive due to their simple design and operation.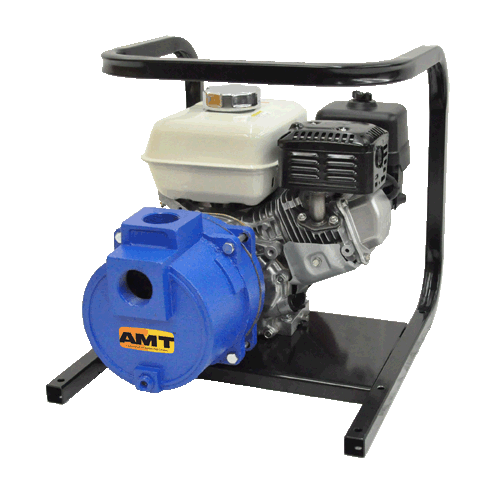 The AMT line of Engine Driven High-Pressure pumps is designed for lawn sprinkling, agricultural spraying, dewatering, fire fighting, emergency water supply, and pressure boosting.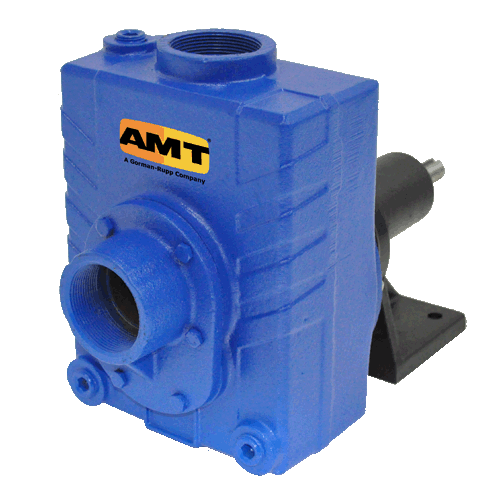 AMT Self-Priming Centrifugal Pedestal pumps are designed for a wide range of industrial, agricultural, and commercial applications. Dual volute design reduces radial load on bearings and motor.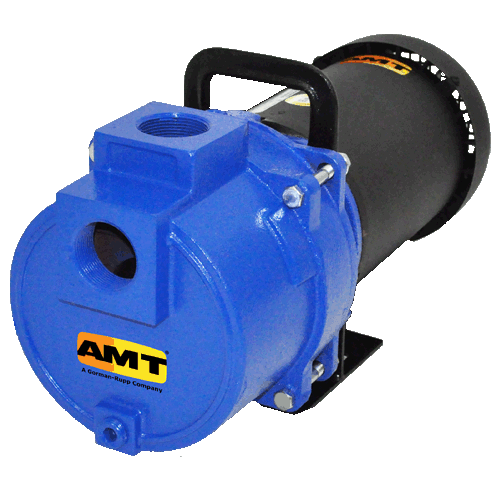 Self-Priming pumps are designed to create partial vacuums to avoid mixing air and water and to discharge water while also evacuating any air. It does this by combining the air and water during the priming process, forcing the air to rise and the water to sink or go down. Gravity then pulls the air-free water back into the impeller, mixing with the remaining air in the suction line. This process repeats until all air evacuates and a vacuum forms in the suction line. Once this happens, atmospheric pressure forces the water into the suction line and towards the impeller to allow pumping to begin.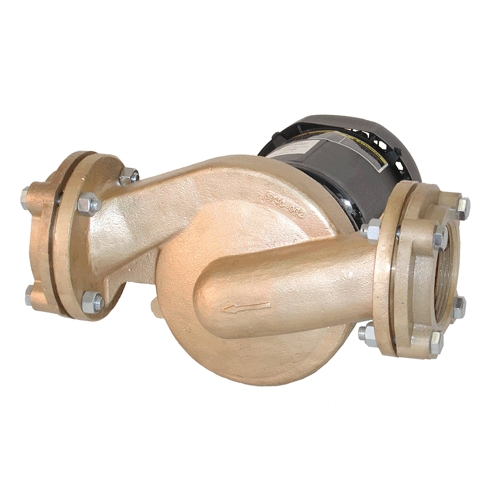 Multistage pumps are defined as pumps in which the fluid flows through several impellers fitted in series.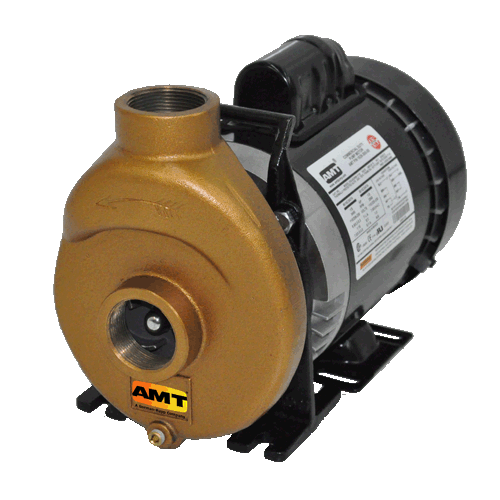 Part of the larger family of centrifugal pumps, straight centrifugal high head pumps use an impeller to draw chemical or liquid flow in, move it through a volute (a spiral funnel through which the flow moves), and then into the given system.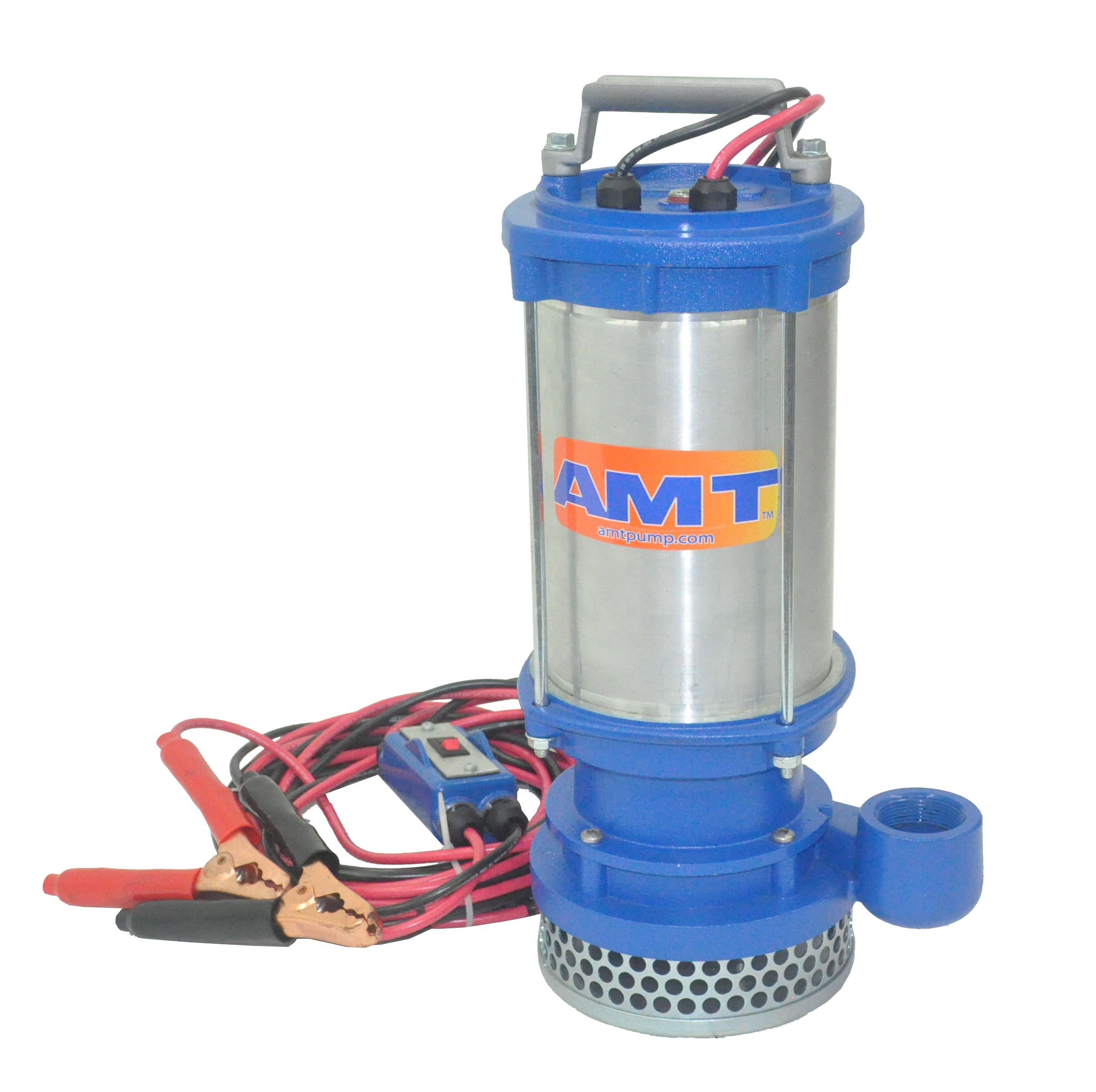 In essence, a submersible pump allows the entire assembly (including the electric motor) to be underwater, whereas a sump or pedestal pump keeps the electric motor above water level.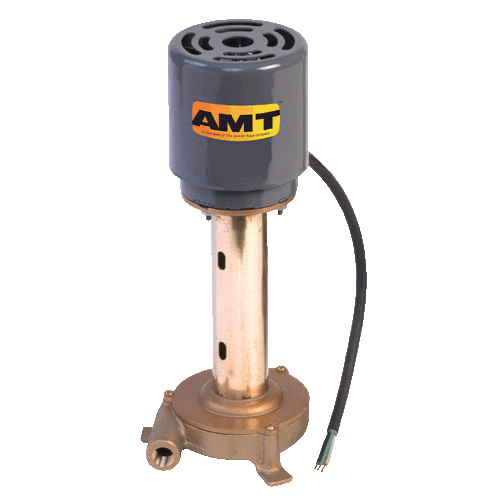 A coolant pump is a type of pump used to recirculate a coolant, generally a liquid, to transfer heat away from an engine or other device that generates heat as a byproduct of producing energy.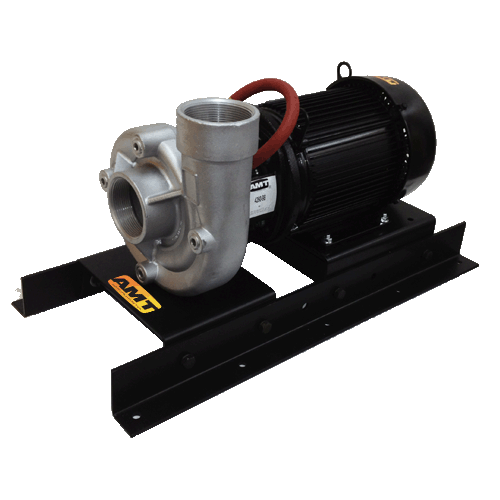 AMT Pumps with Specialty Motor options allow for applications where environment, liquid, and/or application require special motor needs.
Drum Pump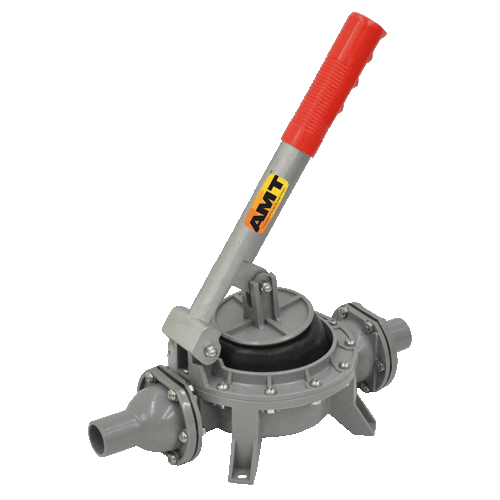 A drum pump is an instrument placed on the upper opening of a drum or barrel, used to remove and transfer the liquid inside. This eliminates the need to pivot or tip a weighty drum to remove the liquid. There are two major types of drum pumps, and their subtypes are available in different tube lengths, materials, and models.
Parts and Accessories
In addition to carrying AMT equipment, Northwest Pump has several sources for AMT brand replacement equipment parts & accessories.
Contact Us
Northwest Pump offers a variety of AMT lines. Please reach out to our sales team for more information or give us a call at 800-452-PUMP.
Need Installation?
If you need help with installation, maintenance, and 24-hour emergency repair service, please reach out to our services team by calling 1-866-577-2755 or submit an inquiry, and we can get an appointment scheduled for you.